AR VOCALO WALK
AR VOCALO WALK とは
About "AR VOCALO WALK"
カメラとマーカーを用いて、初音ミクや鏡音リン・レンといった様々なボーカロイドのキャラクターを表示して動かすことができる、AR(拡張現実)Androidアプリです。
This is an Augmented Reality (AR) application that you can display and move the characters of VOCALOID (Hatsune Miku, Kagamine Rin, Len etc.) using your camera and markers.
アプリのダウンロード
Download Application
お手持ちのAndroidで下記QRコードを読み取るなどして、Google Playにアクセスしてアプリをインストールしてください。
【対応端末】 Android 2.2 以上
【価格】 無料
Please read the following QR code with your Android, access Google Play, and install Application.
[Target Device] Over Android 2.2 [Price] Freeware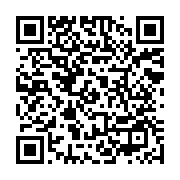 その他オススメ
Other Recommendations